There is nothing understated about the 'next up' from the West. There is no introduction even needed as anyone who knows their West Coast history is more than familiar with Scoe. His lyrical dexterity has captivated folks for years and his continued relevancy forever recognized. We caught up with the westcoast lyrical phenom who now goes by the name Scoe.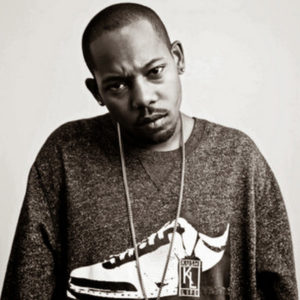 "The real rap artists have to do real business real business requires a lot of patience. A lot of these real rappers don't exercise a lot of patience. They drop a new cd every week and all sound the same."
Situating himself smack bang in the middle of Los Angeles rap fraternity in the mid nineties, Scoe developed both a talent and appreciation for music from a young age. A published writer from the age of 14, Scoe scored his first deal two years later with Priority/Capitol and by 17 was situated on the Billboard Top 40. With two albums to his credit, Philaphornia and I Luv Cali his ascent within the music industry was both fast and furious.
Eager to present himself as more than just a rapper, Scoe emulates a distinct style that sees him firmly situated at the top of the class. It is not just about Scoe the rapper; it is about Scoe the personality. Offering rap aficionados, in his own words 'a vintage luxury swagger with a gangster twist' fused with a positive energy while embedded with a serious worth ethic and the deliverance of hit after hit, super status is the only applicable option here.
Scoe acknowledges that to get to where he finds himself today is all about making the right decisions. "With every problem comes a decision and usually this decision consists of only two choices the right thing to do and the wrong thing to do. I was taught if you don't make the decision, the decision makes you," he explains. "My success is a result of hard work and a decision to never give up." So armed with this attitude and an abundance of fans to satiate, the continuation of success is inevitable.
Collaborating with and working alongside a slew of Hip-Hop's finest including Dr. Dre, Ice Cube. Snoop Dogg, Lil Wayne, 50 Cent and 2Pac, Scoe graduated with honors from this Hip-Hop academy. Now keen to establish himself beyond the realms of what has become expected of him, he has adopted a new moniker and has a new album on deck for release in early 2013 titled "Tha Influence". The project boasts production from some of the most recognized purveyors of music within the Urban field, Just Blaze, Nottz, Hi-Tek, Jake One and Bink, Scoe proves that working with the best delivers nothing but the best.
The lead off single from the upcoming album, "Thank You," an ode to the Aftermath super-producer Dr. Dre saw Scoe's viral presence skyrocket. The Jake One produced soundscape saw him team up with Compton rapper, Kendrick Lamar, delivering a solid taster of what is in store with his impending mixtape. Using this as his calling card for labels, Tha Influence has more than enough for the industry to feast upon.
INTERVIEW
It's been a minute, last time we saw you we were @ a Roger Troutman tribute in L.A. for the video. How have you been?
I've Been Good I just had a baby girl. I got a Brand new album coming called "Tha Influence". Which will be released the beginning of 2013.
Congratulations on the baby, Homie. You been doing this music for a minute now. You like the way hip-hop is progressing? Or do you think it's at a crossroads?
I'm more worried about what goes on in real life, in real life community situations. I don't get too involved in hip-hop community situations. I'm into the business side of things though; I think hip-hop is progressing a lot of ways business wise. That's always cool to watch.
There are a lot of talented cats out there, you included that don't get the major spotlight they deserve, Ain't gonna mention any names but… There is so much garbage getting airplay, hitting charts, etc.. What do you think needs to take place for the real rap artists (artists that are lyrically talented) to get their share? I mean WWF Is cool for the kids or whatever, but lets keep it real, it's tough even turning on the radio these days.
LOL, The real rap artists have to do real business real business requires a lot of patience. A lot of these real rappers don't exercise a lot of patience. They drop a new cd every week and all sound the same. There's no career structure. You have to pace yourself as an artist. You can't force feed anybody.. there has to be a large demand before there can be a large supply. I find that a lot of these so-called unreal artists do a lot of great business moves behind close doors. Which in return results in better album sales and more exposure. It's not about how good you are anymore. It's more who you are, how you are and where you are and who you're affiliated with. Its basically politics.
Whatever happened to Wolfpac records? Those dudes were cool as hell., Wolf, his sister, etc.. They still working in the biz?
The wolf pac is in full effect. I was just over there. Everybody's doing good. They're not complaining. 

So you got this new project on deck, Tha Influence.. heard a couple tracks, they're dope! What all went into this album? Is it completely finished? when's it dropping? what label, etc..
Tha Influence is my greatest solo effort thus far. I worked with a lot of great artists and producers for this project. Just Blaze, Nottz, DJ Khalil, Hi-Tek, BINK, Jake One, Kendrick Lamar, Glasses Malone, Kobe, Slim The Mobster & more. A lot of time and love went into this project. My album will be dropping early 2013. 
You got some heavyweights on this album. How did you go about getting everyone involved on it, producers, artists..?
I can't tell you that man… lol, then everybody's gonna have a dope album, lmao. Lets just say I have the capitol connections. 

That was cool paying homage to Dre on the "Thank You" track. What made you decide to do that?
That was genuine. I had the opportunity with working with DRE. I was very humble and thank full the advice and experience so I put it on wax. Kdot is Dre's favourite rapper right now so, I felt like he was perfect for the record. What better way to say thank you to Dr. Dre then to give him what he likes to listen to. Kdot was gracious enough to give us a 16 on the strength. Which makes him a priority on my loyalty list forever. 
You recently shot the video for "They Ain't Ready" in L.A. When will we see the video for that?
We shot part of the video. We have one more day of shooting to do. This video has a surprise twist. I'm looking forward to see how people react to it.
Kendrick Lamar's new album did some good #'s.. What's your take on the new talent reppin the West? Besides yourself, Who else you see making a huge impact?
I like everything coming out the west. Call me a patriot if you will. I'm culturally bias when it comes to west coast music I support it all.

It seems everyone Dre touches, eventually turns into a huge artist. The man is definitely one of a kind.. It would be nice to see other artists get that same type of exposure that don't typically have a relationship with Dre, or have access to him. What's your take on it?
It's always nice to see someone successful. In my eyes I don't think Dre's involvement or non-involvement should be a factor when measuring up someone else's success.
We need more artists on top of their game who have the necessary resources who can showcase these overlooked talented artists. If there was more unity on the West coast, I think there would be a dramatic change.
Everybody needs to just stay in there own lane. People need to handle their business better. 

You think the West coast is lacking in unity?
The whole world is lacking unity. The same people hollering about unity are the same people who don't like each other. The way I see it is if everybody would clean up there own back yard instead of talking bad about the next person the whole the neighborhood would look nicer.
Seems like all eyes been on The south for a while, What you think its gonna take to bring the West back to that top slot?
That's up to god. Every dog has its day. The sun will shine this way again. Imma be here when it do. 
You working on any projects with Your bro Kurupt?
That's my bother. We gonna work together forever like K-Ci & Jojo. Right now I'm focused on my solo effort. 
What else you got on deck?
I'm doing all kind of shit right now. I'm really not at liberty to say but I'm very well taken care of. I'm doing everything I wanna do.
What's up with Y.A.(YOUNG ASSASSINS) That was you, Tri-state, Tone, and somebody else, right?.. You guys still keep in touch? You guys doing any music together?
Lol at Tri-State. It's Tri-star, Young Tone, Bizznitty & Slo Stalone. 

Lol, What's the worst advice you ever received, and from who?
The worst advice probably came from myself. Like when someone gave me good advice I said man fuck their advice. That was advice. 
Are there any mis-perceptions about you?
I don't know. I don't give a fuck. 
Let's say you're told tomorrow is the last day on Earth, what you gonna do for the day?
Get laid, get buzzed, say my prayers and kick it with my daughter. Probably call a few muthafuckas too and say it's been real. 
lol, If you could ask Obama one question, what would it be?
What kinda weed they got in the white house. I know they got some good shit. What you smoking on? Let me hit some of that white house weed. 
When you're not doing music what you like to get into?
Pussy
What's a typical day for Scoe?
Pussy
lol, What's the craziest thing you've experienced while being in music?
Gabrielle Union LOL I always wanted to hit that. I was at a party once and she walks up to me and said "Hey" I turned around a looked and said, "Oh shit its Gabrielle Union". She said, "Oops my bad I thought you were Kurupt". I was like "Nah I'm not Kurupt baby I'm the next best thing." She turned me down which is the craziest thing because no females turned me down. It's all good though you gotta be in the NBA to hit that lol.
You doing any tours, etc..?
Tha Infuence Japan Tour early 2013 and I have a few other things on the table right now.