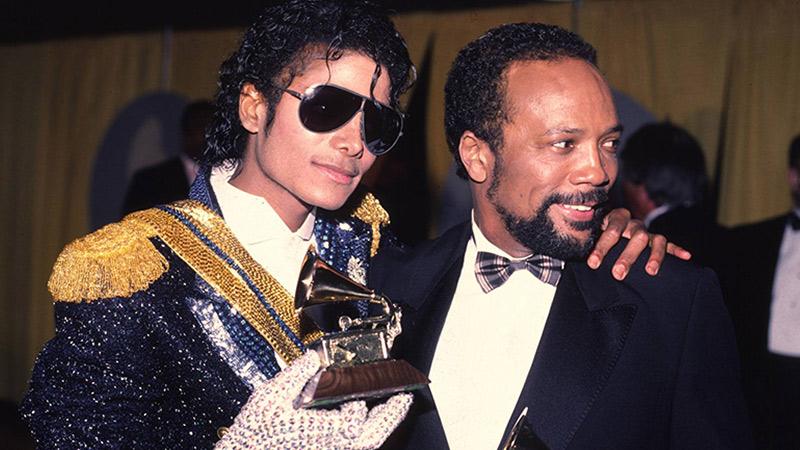 Quincy Jones Receives Inaugural U.S. State Department Peace Through Music Award.
The Secretary and Recording Academy Chief Executive Officer (CEO) Harvey Mason, jr. awarded Quincy Jones the first-ever Peace through Music Award, a collaboration between the Department and the Recording Academy®, which recognizes and honors an American music industry professional, artist, or group that has played an invaluable role in cross-cultural exchanges and whose music work advances peace and mutual understanding globally.
"You're going to see a long-standing partnership between the Academy and the State Department," Mason said in an interview.
He called music the ideal tool for diplomacy.
"I just believe music has a special and unique way of bringing people's awareness to the forefront. And it's almost darn near magic. It's like, we call it 'the miracle of music.' It has the ability to have people who may or may not even like each other, stand next to each other, and nod their head, clap their hands and sing," he said.
"Or it has people who might come from different countries or have different beliefs, different religions — all total polar opposite views of the way the world works — but they love their favorite artists, and they all love it just the same as the other man or woman."
The State Department has long instituted music-based diplomacy initiatives, from President Roosevelt founding the Office of Inter-American Affairs (OIAA) in 1940 to Bruce Springsteen performing for 300,000 fans in East Berlin in 1988, the year before the wall fell, to the 2010s "Next Level," an effort to build a global community through hip-hop.
"By launching this effort, we hope to expose a new generation of global audiences to what previous generations have found so compelling: our people and culture. We have no more powerful tools in our diplomatic toolkit, and I look forward to seeing – and listening to – the results of this initiative."
The Global Music Diplomacy Initiative was developed following the 2022 Promoting Peace, Education, and Cultural Exchange (PEACE) through Music Diplomacy Act.