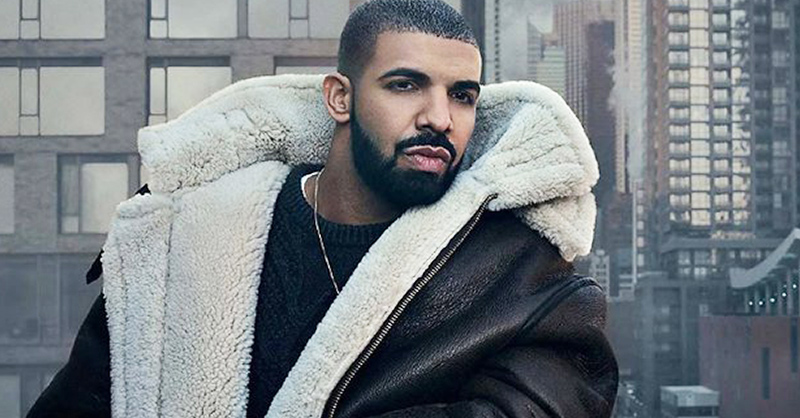 Billboard reports Drake's "Nice For What" storms in at No. 4 on Billboard's Rap Airplay chart (dated April 21), resetting the benchmark for the highest debut by any song in the chart's history, which began in February 1999.
Before "Nice," three songs shared the honor of the best Rap Airplay debut, each of which opened at No. 7. "No Pigeons" by Sporty Thieves featuring Mr. Woods and Will Smith's "Wild Wild West," featuring Dru Hill and Kool Moe Dee, both in 1999, and JAY-Z's "Izzo (H.O.V.A.)" in 2001.
With the debut, Drake also appears on three of the top four songs on Rap Airplay. His "God's Plan" retains its summit for a ninth consecutive week, while BlocBoy JB's "Look Alive," on which the superstar features, holds in the runner-up position. (The only non-Drake tune of the top quartet is Migos' "Stir Fry," steady at No. 3.)
In addition to its Rap Airplay record, "Nice" also claims a new best start of any song on Mainstream R&B/Hip-Hop airplay, with a No. 8 bow.
"Nice" expectedly starts as the week's best-selling (88,000 downloads) and most-streamed tune (60.4 million clicks) of any genre in the U.S in the week ending April 12, according to Nielsen Music. As previously reported, those feats help the song debut at No. 1 on the Billboard Hot 100, knocking "Plan" from the top spot.
"Nice" duplicates the feat on Hot R&B/Hip-Hop Songs as well, giving Drake an 18th leader on the list. The coronation moves him above James Brown's 17 chart toppers for third place on the overall leaderboard; he now trails only Aretha Franklin and Stevie Wonder, each with 20.
Here's an updated review of the artists with the most No. 1 hits on the Hot R&B/Hip-Hop Songs chart, which began in October 1958.
20, Aretha Franklin
20, Stevie Wonder
18, Drake
17, James Brown
15, Janet Jackson
14, The Temptations
13, Marvin Gaye
13, Michael Jackson
13, Usher
Source: Billboard