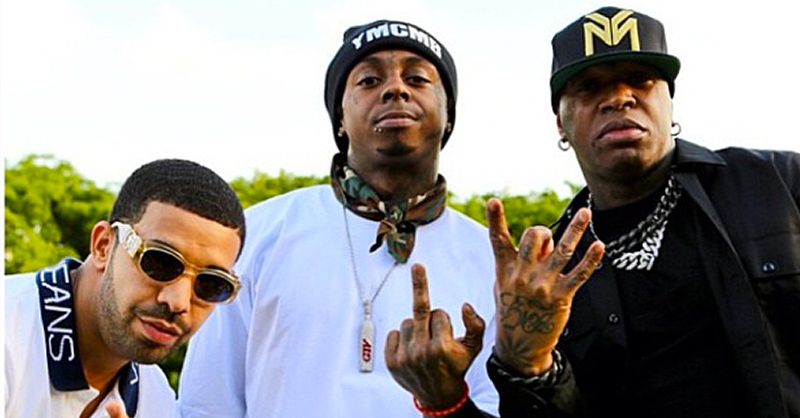 Birdman Accusing Lil Wayne of Trying to Scam Drake's Profits Away from Cash Money?
Back in 2017, Aspire Music Group, co-founded by Lil Wayne's manager Cortez Bryant, sued Cash Money Records and Universal Music accusing them of holding out on royalties owed from Drake's music catalogue.
Aspire said they discovered Drake, and claimed to have a deal in place entitling them to 1/3 share of the net profits from Drake's first six albums, along with a share of the copyrights. The other 2/3 was split between Wayne's Young Money and Cash Money.
Last Friday, Birdman's Cash Money Records counter-sued Bryant's Aspire Music Group, accused Bryant and Lil Wayne of conspiring with a lawyer named Ronald Sweeney to allegedly gain a larger share of Drake's profits.
According to documents, obtained by The Blast, Cash Money now claims, "Aspire was simply a shell company," adding, "There was no business purpose to forming Aspire, other than to siphon profits out of the joint venture and to divert those profits to Sweeney, Bryant, and Carter/ Young Money. Aspire never conducted any business other than getting Drake signed to a record label. Aspire has never signed, nor sought to sign, a single additional artist."
Cash Money is demanding Aspire's lawsuit against them be dismissed and unspecified damages for fraud, aiding and abetting a breach of fiduciary duty and interference with contractual relations.
Lil Wayne nor Young Money are a defendant to Cash Money's lawsuit, which is interesting because back in June, Birdman settled Wayne's extremely time consuming lawsuit over his record deal for more than $10 million. Source: The Blast