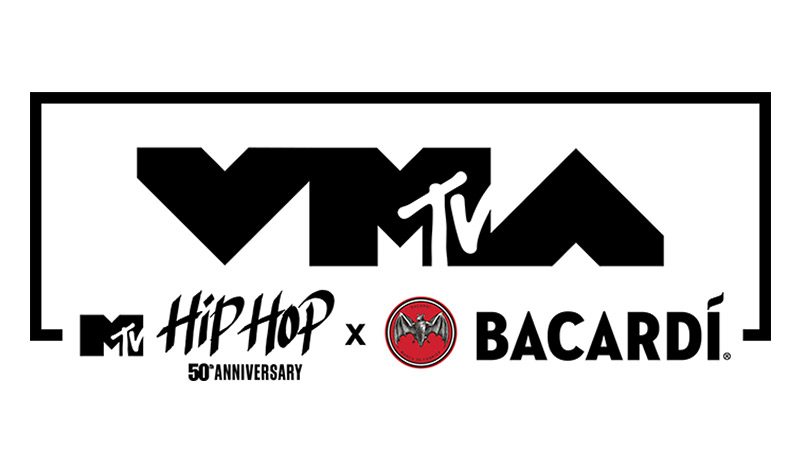 BACARDÍ Rum Named First Spirits Partner of the 2023 MTV Video Music Awards
As the First Spirits Partner of the 2023 MTV Video Music Awards, BACARDÍ rum is excited to partner with MTV and Paramount Brand Studio around the award show's celebration of 50 years of Hip Hop culture and the songs, artists, albums and videos that have defined the genre. BACARDÍ rum is the first-ever spirits brand to sponsor the MTV Video Music Awards, a distinction that suits the brand, which has long taken inspiration from movement and self-expression, and supported artists through programs like Music Liberates Music.
Through the partnership with MTV, BACARDÍ raises a toast to the impressive legacy of these culture-defining artists, their creativity, and their indelible contributions to music, style, and the way we all move.
"As a vanguard of the visual identity of music, we're honored to be the first-ever Spirits Partner of the MTV VMAs, especially during the 50th anniversary of Hip Hop," said Lisa Pfenning, BACARDÍ's Vice President of North America. "As the VMAs have long celebrated both the sound and the style of Hip Hop, BACARDÍ has long been embedded in Hip Hop culture, inspiring some of the most memorable lyrics, movements, and music video moments from artists who have defined a generation. We look forward to working with MTV and Paramount Brand Studio to present this monumental celebration and highlight the multiple points of Hip Hop culture."
"Connecting fans directly to the VMAs 50 years of Hip Hop celebration is a huge opportunity to build towards a cultural moment through insights and innovation with a partner authentic to the genre," said Matthew Newcomb, SVP Activation, Paramount Brand Studio. "We are creatively partnering with BACARDÍ Rum to bring this signature moment to life in advance of the show and from every touchpoint consumers are engaging with VMA content on September 12. The combined influence of Hip Hop and BACARDÍ is irrefutable, and together we've built a custom marketing activation that celebrates artistry and the fans of both."
In honor of the partnership with the 2023 MTV Music Video Awards, BACARDÍ has created The BACARDÍ Rum Limited Edition Bottle for the 2023 VMAs.